Branded merchandise
We don't just see products as physical objects; we see them as opportunities to create a conversation.
We create branded merchandise designed to help you communicate with your audience in a meaningful, tangible and lasting way.
When people interact with a branded product, they are more likely to remember your brand and what it stands for. It is a lasting, physical reminder of your brand that people can touch, feel, and use.
We'd love the opportunity to demonstrate how branded merchandise can be used intentionally to communicate differently. Get in touch, let's have a conversation.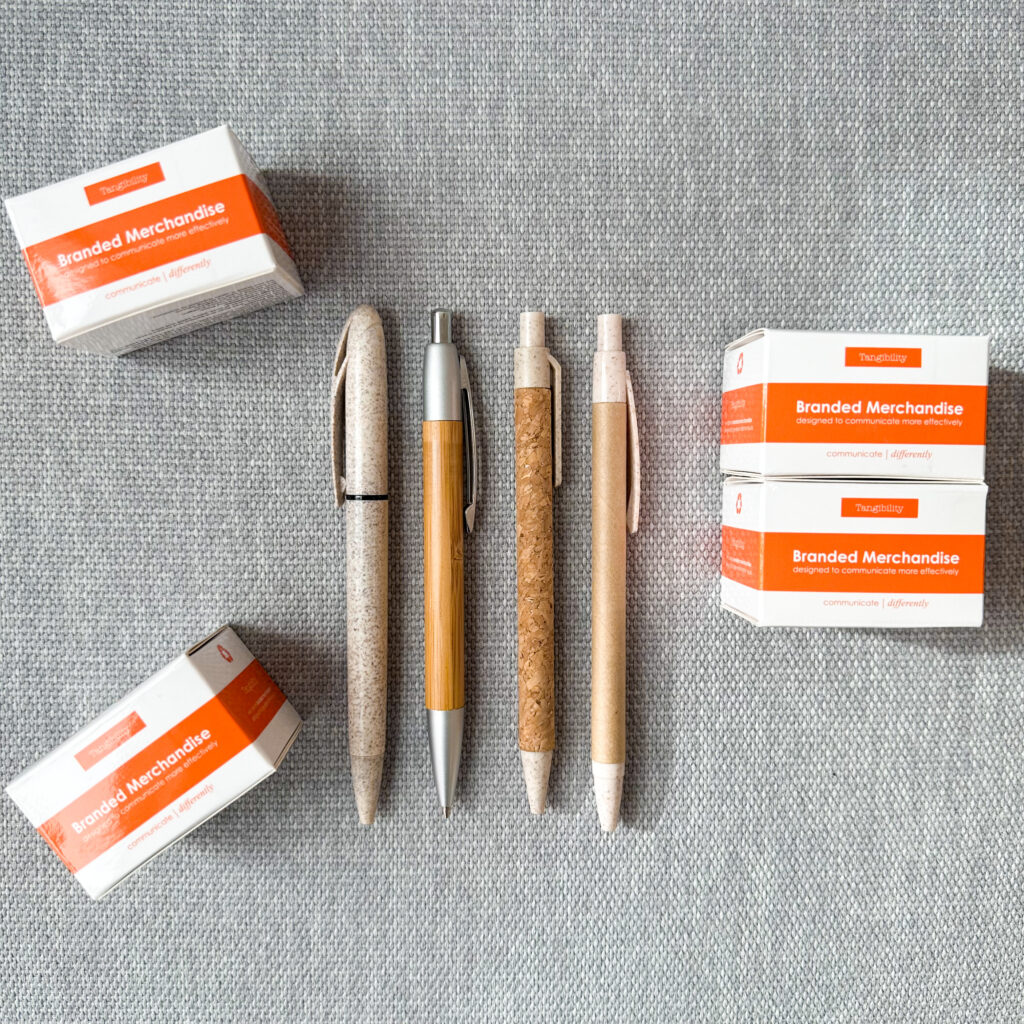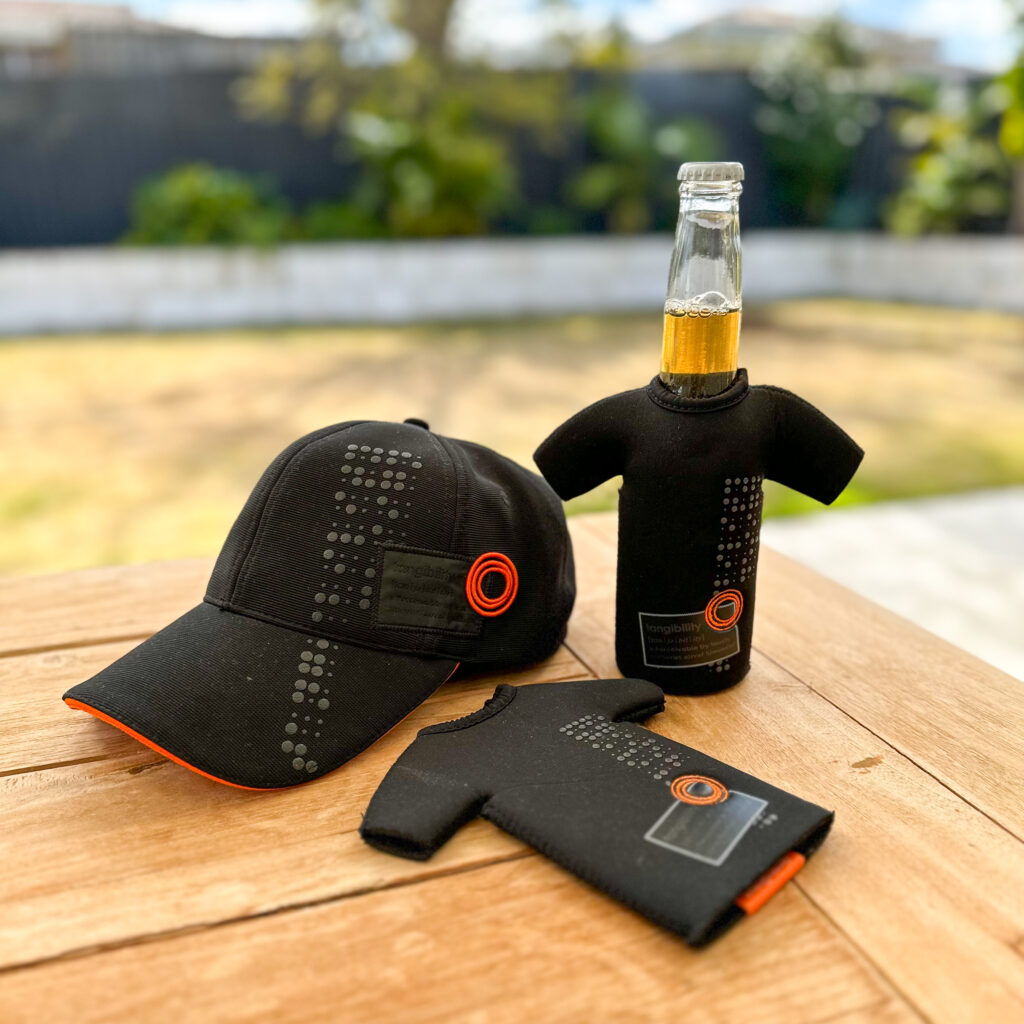 Creative ideas
Whether you know exactly what you want or you're not quite sure what you need, we can help. ​
Our creative ideas are tailored to your specific situation – thinking about your brand, your values, your objectives, your audience, your messaging, and all the nitty gritty details right down to how the person will receive the actual product.
We think outside the box, push the boundaries, and imagine how we can make the impossible, possible… and deliver that.
It's not just creativity for creativity's sake – it's creativity with purpose and for results.
Online solutions – our software can do it all for you.
We believe in providing straightforward solutions that make your life easier. That's why we created our fully customisable online store and ordering system.
Coordinating orders for branded merchandise from multiple people, whether colleagues, contractors, clients or stakeholders, is a time consuming and painful task. Sometimes it can also be tricky to make sure all branded merchandise across the organisation aligns with your brand – we all know there are some 'creative colleagues' out there.
Our innovative online portal is fully customisable to your brand, business processes, users, and needs. Giving you complete control and all the information you need at your fingertips – without spending more than 5 minutes on it.
Brand management
Consolidate and curate the design and branding to provide a consistent approach to all branded merchandise.
Ease of ordering
Anywhere, anytime. Orders can be placed by different teams, in different locations, delivered in shorter timeframes.
Purchasing management
Cost sharing, analytics and feedback provided on high turnover and slow moving products. Making it easy for the team to order next week's merchandise.
Sound like this could make your life easier? Get in contact with your Brand Partner to discuss your needs and get a virtual demonstration of our online solutions.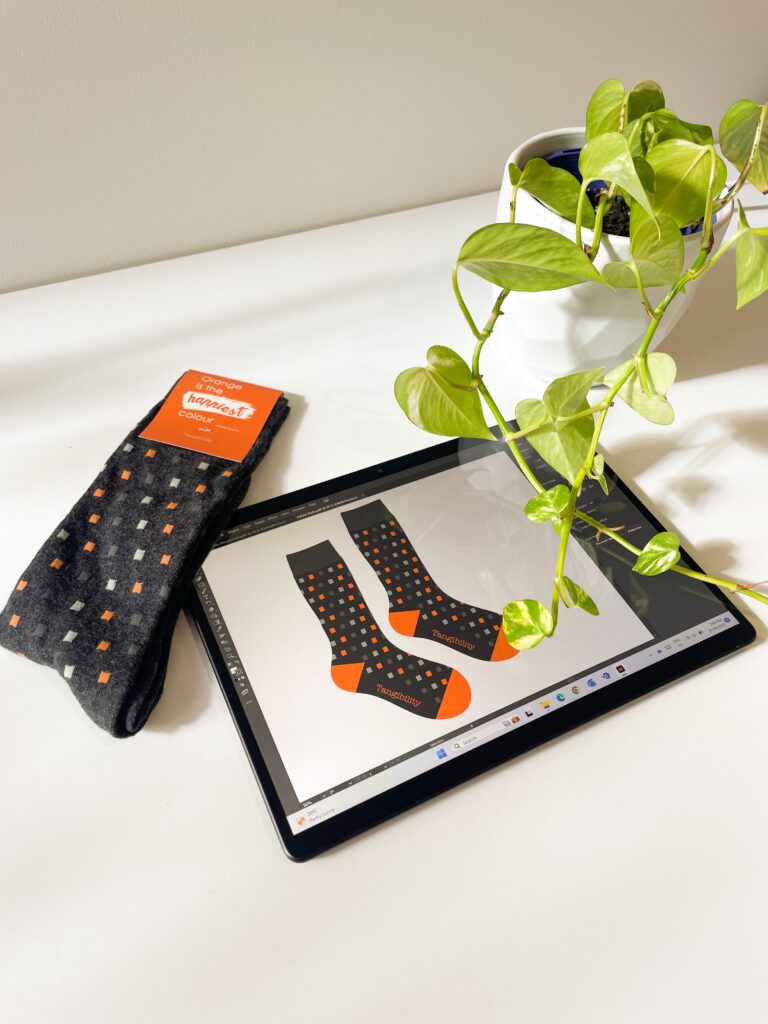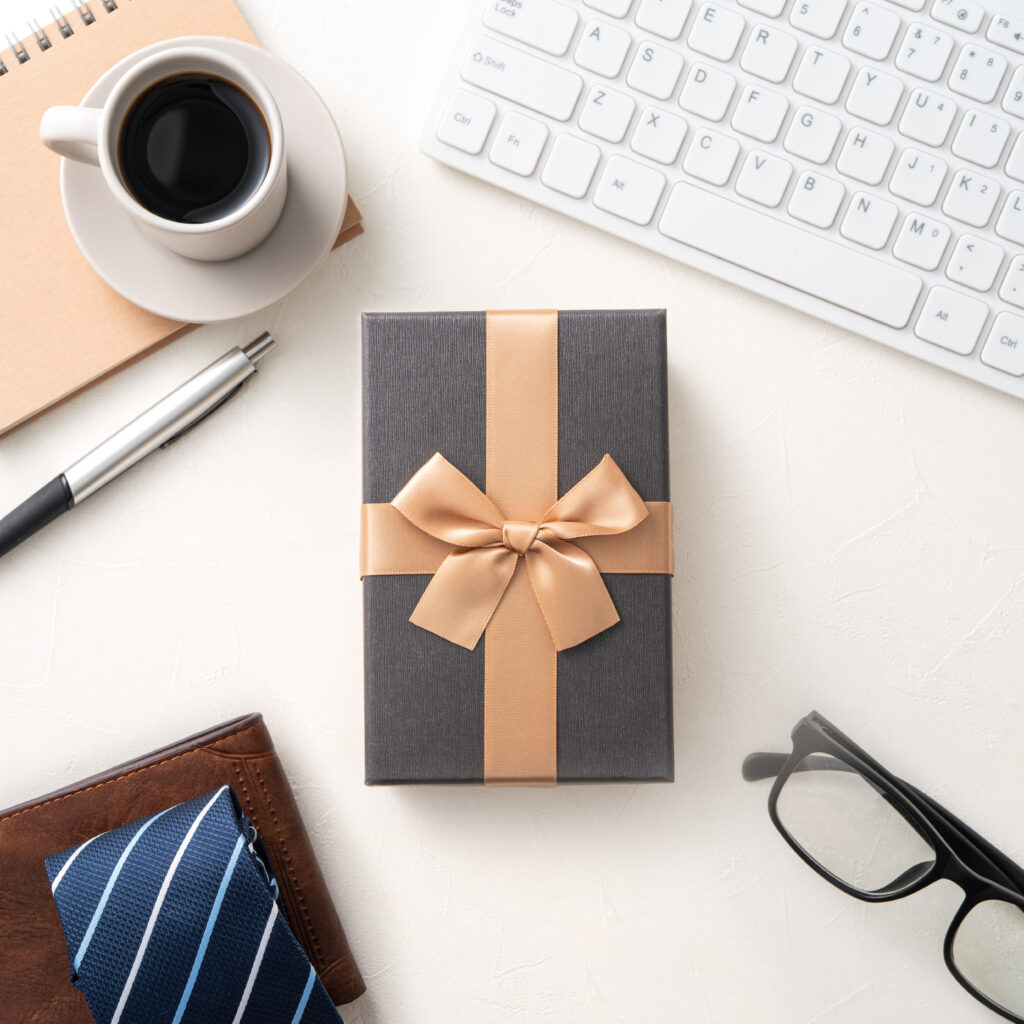 Pop-Up Online Shops
A cost effective and waste reducing way to gift branded merchandise to staff or clients – think Milestone or Christmas gifts. Each approved recipient selects the item they would like from a pre-approved range and we deliver directly to their door.
There is the added option of enabling users to select to donate to charity the value of their gift instead of receiving a gift.
With identity cross checking and full reporting built in, this is a flexible and cost effective way to ensure people receive a gift they would like, reduce waste by only manufacturing and delivering what will be used by the recipient and also facilitate contributions to charitable causes.
A curated range
We work with you to create a carefully curated range of branded merchandise that represents and embodies your brand and everything you stand for.
Our experienced team ensure your brand is reflected consistently across your merchandise range in every situation, taking into consideration materials, print methods, and packaging.
We understand that every touchpoint is an extension of your brand. We're passionate about creating ideas that truly reflect your brand, and we're meticulous in our quest for perfection.
We'd love the opportunity to demonstrate how branded merchandise can be used to communicate differently. ​​
Get in touch, let's have a conversation.​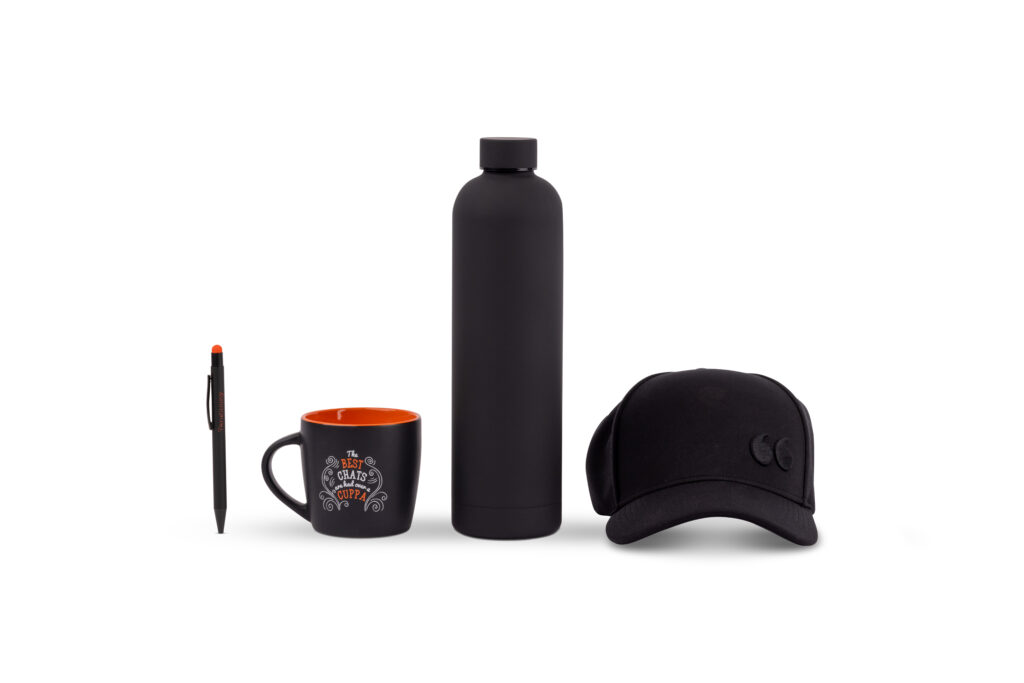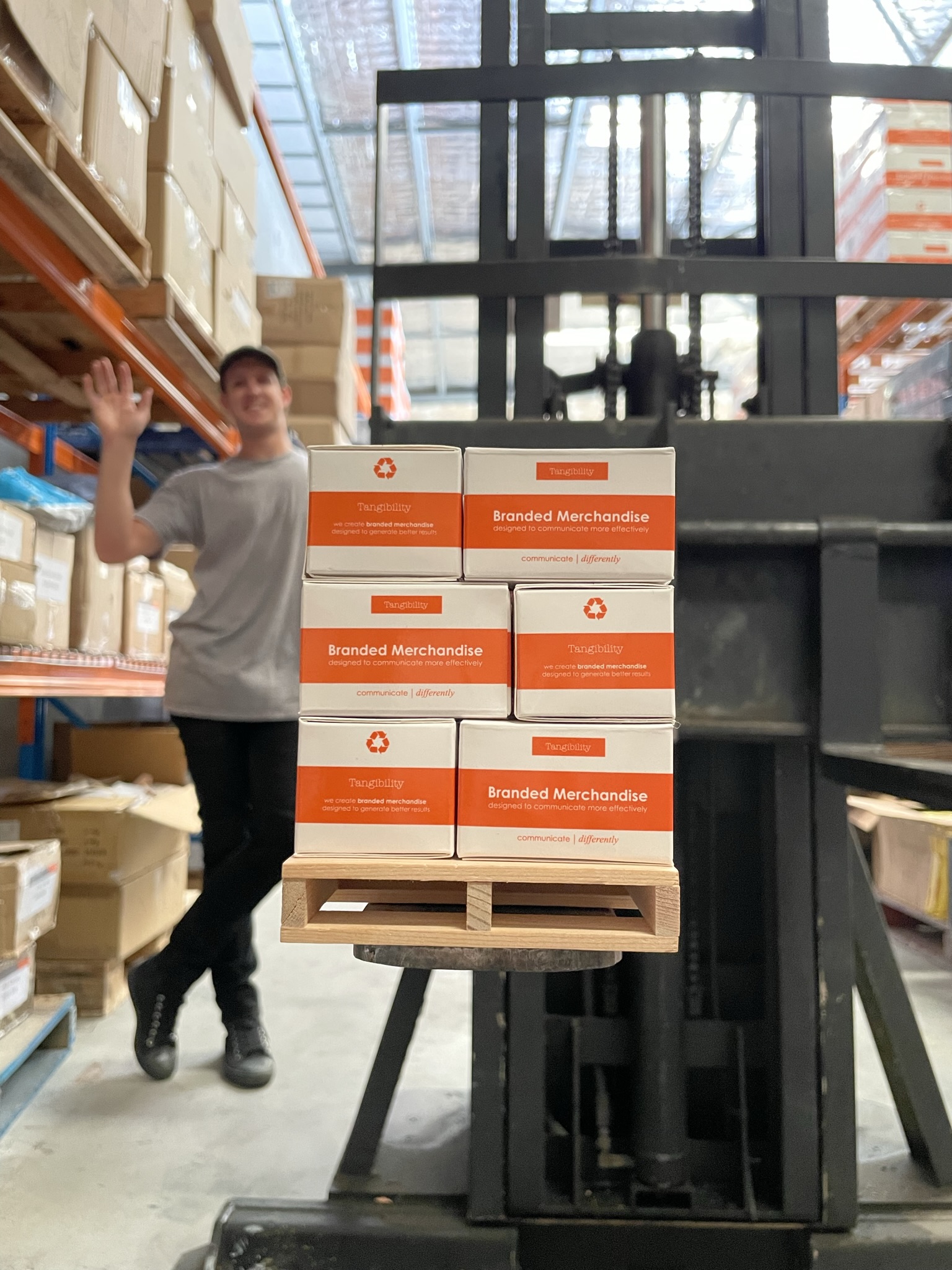 Warehousing
Ordered branded merchandise but don't have a place to store it? Don't worry, we have your back.
We have various storage options depending on your needs – whether its short-term in the lead up to an event or long-term because your office just doesn't have the space.
Get in touch with your Brand Partner and have a conversation about warehousing options for your branded merchandise range.