Reducing cost while achieving greater exposure is the ideal scenario we all aim for, but rarely do these two factors work together. The good news is that useful promotional products are different, they have a constantly reducing 'cost per impression' over their long lifespan.

Useful promotional products have a longer lifespan which brings an increased level of exposure. Did you know 50% of people carry promotional products around with them? This means your brand and marketing messages are becoming a functional part of their lifestyle, willingly. Surely the sheer repetition of your brand and marketing message will leave an indelible impression!

Merchandise will not only reach the target audience, but it also constantly reinforces the branding and messaging with ongoing repetition to both the recipient and their colleagues.
Longer Lifespan of Merchandise = Greater Exposure
Length of Exposure
The longer promotional merchandise is kept, the more impressions it makes on the recipient and anyone else who is exposed to the recipient using the product.
The majority of consumers keep promotional merchandise between one and five years.

Merchandise Improves Recall
Impact of the Message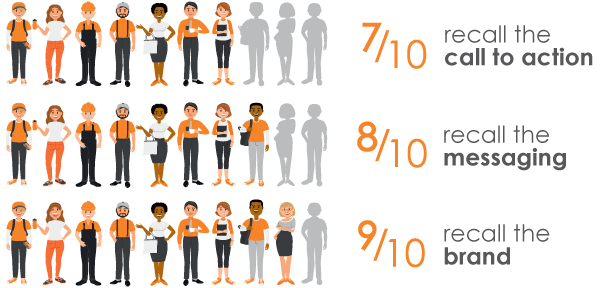 Branding has everything to do with identity; who you are and what kind of products and services you represent. Successful messaging creates a voice for brands to connect with their target audiences and create a memorable consumer experience. The call to action then directs recipients to take action, thus enabling brands to directly interact and engage with consumers, capturing a response rate and measuring quantifiable results.
Promotional merchandise effectively delivers high recall between all three strategic advertising objectives.
So what type of 'call' best resonates with each generation?
Millennials best recalled social media.
Generation Xers best recalled directional calls to action, or statements with definitive instructions.
Baby Boomers best recalled points of reference such as website domains or contact information.
5 Reasons to Keep Merchandise
5 Reasons Recipients Keep Promotional Merchandise
Understanding why people choose to keep promotional merchandise provides key insight into which features are most valued by recipients. Unlike traditional advertising vehicles whose sole purpose is to communicate a message, promotional merchandise not only bring value to brands by effectively connecting with recipients, they also play a functional role within consumer lifestyles.
Promotional merchandise prominently displays advertising messages, but they are also found to be useful to most consumers, including a stunning 92% of the Silent Generation.
Among Millennials, 48% said they kept promotional merchandise because the design suited their style and/or personality.
Both Generation X (42%) and Baby Boomers (48%) said the product was enjoyable to have.

Staying Power of Merchandise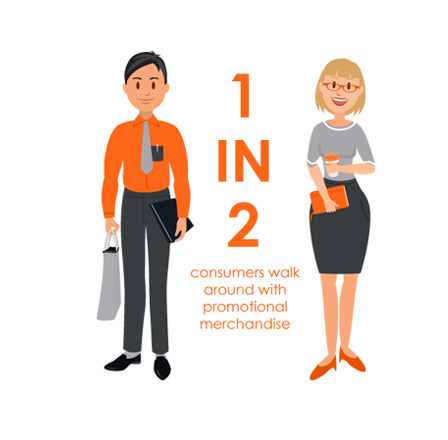 Merchandise allows brands to directly affect consumer lifestyles and maximize recall by organically integrating into everyday routines at work, home or play. Where promotional merchandise is kept also indicates emerging product trends for brands to consider.

Promotional merchandise used in the kitchen and carried on one's person are ideal for promoting to a general audience. However, if the target audience is gender-specific, one might consider particular product categories within that segment. For example, promotional merchandise used in vehicles for men (e.g. car charger) versus a product generally kept in the bathroom for women (e.g. nail file).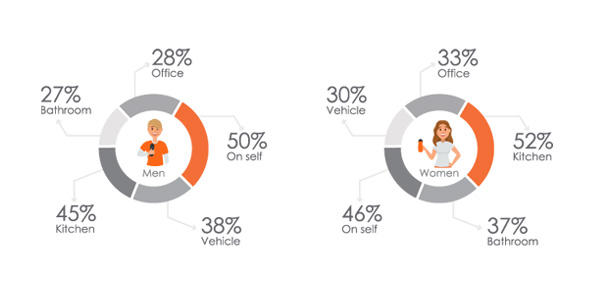 Find more about this exclusive PPAI Research by visiting http://www.ppai.org/members/research.