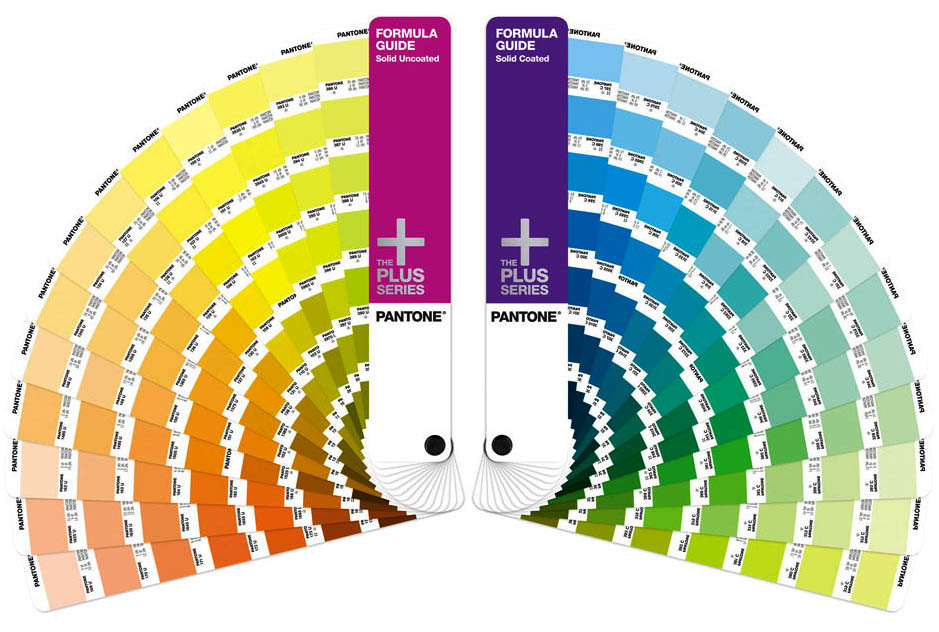 The way in which your promotional items are branded can make a huge difference to the overall impact and is an important area that can easily be overlooked.

Tangibility will work with you to ensure you not only have the right item, but that the product is branded creatively and in a way that will deliver your message most effectively.

We will consider how your brand mark or logo works within the branding area on an item, what is the best method of branding, whether the application of your logo meets with your branding/style guidelines and that the right type of artwork files are used to ensure you get the best possible result.

It is this approach that will ensure your brand has maximum impact where it's needed!
The ultimate presentation of your merchandise heavily depends on the finishing process selected - a quality finish will impress beyond expectations.
Tangibility specializes in the following methods of finishing;
Pad Printing
Pad printing is a printing process that transfers a 2-D image onto a 3-D object. This is accomplished using an indirect offset printing process that involves an image being transferred from the printing plate via a silicone pad onto a surface.
Screen Printing
Screen printing uses screens as stencils in order to directly imprint ink onto the fabric of the product. The original design is printed onto a screen and a different screen is needed for each colour that is used in the design. Once imprinted, the fabric absorbs the ink, fusing the design and the product into one entity. Logos can be printed in up to 4 colours to provide a clear visual impact.
Digital Printing
Digital printing works a lot like how a printer for your computer would work. Instead of having the printer print on a piece of paper, it prints directly onto your shirt or bag. There are specialized printers that are made just to do this very process. Digital printing is often used for designs with a lot of detail, colour and high resolution.
Embroidery
An automated process of stitching threads according to a specified design into the fabric. A wide range of colours and embroidery patterns are available. The most common application is on shirts and headwear; however, a wide range of fabrics and material can be embroidered.
3D Embroidery
This process is very similar to flat embroidery with one difference, it creates a raised embroidery surface. It is a technique where foam is inserted under the top stitch to raise the surface, giving a three-dimensional look to your embroidery designs.
Laser Engraving
Technology in this area has advanced rapidly and now allows for short production runs of digitally controlled laser engraving. It is the process of removing material from a surface using laser light, either through ablation or vaporisation. Suitable for many different metals and coated metals. This method of decoration is clear, sharp and most importantly, long lasting. Laser engraving provides a sophisticated tonal effect to enhance the product.
Blackened Laser Engraving
Laser engraving is often very subtle on metal or stainless steel items. When laser engraving on these types of products you can elect to "oxidize" the laser engraved image. This will cause the decoration area to darken.
Full Colour Sublimation
Ideal for applying full colour photographs and multi colour images to garments and other items, the dye sublimation process offers vibrant, lasting full colour results. Your design is printed out as a transfer using specialized inks and papers, the transfer is then heat pressed onto the product. This process can only be used with garments that are 65% to 100% polyester, other printable items such as stubby cooler blanks and mouse mats etc. have been specially prepared with a polymer surface to be decorated using the dye sublimation process.
Decal Printing
Used on coffee mugs and glassware. A spot colour or 4 colour process decal is pre-printed and then fired onto the coffee mug or glass at a very high temperature to harden the decal for washing and general wear.
Artwork Requirements and Specifications
At Tangibility we place a high importance on quality artwork from which to reproduce your brand. The quality of the finished result is directly related to the quality of the artwork supplied.
We recommend the following file formats.
Preferred File Formats – For Logos
Adobe Illustrator CS6 or lower:
AI, EPS and PDF files
All artwork including fonts should be converted to outlines/curves.
Preferred File Formats – For Images and Photos
TIFF, JPEG, Photoshop EPS, BMP and PSD files
Resolution Requirements (Raster) – For photographic images
Solid Line Art (BMP): 1200dpi

Continuous Tone (TIFF, JPEG, PSD, PSD EPS): 300dpi
Where raster images are part of artwork ensure that resolution matches the size of the desired output. Photoshop files should be CMYK. It is important to include all embedded/Photoshop images with Quark, Illustrator & InDesign files.
Artwork Colour Requirements
If the promo piece is to be printed in 1 PMS colour, the file must be:
Vector Based Art (AI, EPS) or Line Art (BMP)

Saved as Black or the required PMS Colour
If the promo piece is to be printed in 2+ PMS colours, the file must be:
Vector Based Artwork (AI, EPS)

The PMS numbers must be indicated in the file
If you are printing in 4 Colour Process, the file must be saved in CMYK.
Unacceptable File Formats
Web quality graphics in 72dpi and in RGB colour are unacceptable for final art submission.

Non-Graphic Applications: Microsoft Word, Corel WordPerfect, Excel, PowerPoint, etc.

Faxes, photocopies and business cards will more than likely involve recreation of your artwork to meet industry standards. This procedure is done in-house at a minimal cost.
There are two different types of images used by graphic design programs: raster images (sometimes called "bitmap") and vector-based images.
Photo Editors Are Raster Based
A raster image is made of thousands of little dots, or pixels. Creating or editing an image with dots allows you to provide for rich detail in an image. Because every dot can be a different colour, you can allow for any kind of colour change.
Raster images are wonderful for rendering rich, full colour images, like photographs. Raster-based programs do have some drawbacks, though:
Raster images are file-heavy. All of the zeros and ones that are used to make up each pixel result in large file sizes. Your computer must keep track of the zeros and ones and must change each one when editing. This is memory-intensive and may cause slower editing.

Rasters do not resize well. When you resize a raster image, the pixels just get larger, making the image appear distorted and chunky/grainy. Photo editors, like Adobe Photoshop, use raster-based images to allow for precise editing and total freedom in image appearance.
Illustration Programs Are Vector Based
Vector-Based programs approach image creation in an entirely different manner. A vector-based program does not render images on a pixel-by-pixel basis.
In a raster-based image creation program, a square would be made of thousands of pixel dots. In a vector-based program, the same square would be made of only four dots, one on each corner. These "vector points," basically allow your computer to play Connect the Dots. Each vector point has information in it telling your computer how to connect each point with straight or curved lines, and with what colour to fill in the closed shape.
In the printed image, the vector points would be invisible.
Because the computer only has to keep four points in its memory, it is much easier for the computer to edit vector-based images.
If you resize a vector-based image, it loses little or no detail. The vector points spread out and the computer just redraws the image. You can easily colour, or recolour, a vector-based image very easily using a drawing program. Vector images can also result in smoother lines because the lines are not hand drawn.
Vector images do have some drawbacks, however. They are generally filled with a solid color or a gradient but can't display the lush color depth of a raster. They also work better with straight lines or sweeping curves.
Drawing programs, like Adobe Illustrator and Macromedia Freehand, primarily use a vector-based drawing mode to allow for scalability and clean lines.
How Can I Check What Format My Artwork Is In?
A good way to tell if your artwork is in vector format (besides zooming in to look for pixels) is to look for the anchor points. You can see a series of points surrounding all of the edges by clicking on the artwork. If all you see is a box surrounding your entire artwork, it is more than likely a bitmap.
Bleed
Printing that extends to the edge of a sheet or page after trimming.
CMYK
Abbreviation for cyan, magenta, yellow and key (black), the four process colours.
Crop Marks
Lines near the edges of an image indicating portions to be reproduced. Also called cut marks and tic marks.
Dots Per Inch (DPI)
Measure of resolution of input devices such as scanners, display devices such as monitors, and output devices such as laser printers. Abbreviated DPI. Also called dot pitch.
EPS File
Encapsulated Postscript File. The preferred format for most logo printing applications at Tangibility. Logos and fonts must be converted to outlines or vector curves prior to transmission, disk or CD. Can also be used to transfer photographic images. Illustrator, Corel Draw & Freehand are common programs that can create EPS files suitable for Tangibility's branding applications.
Four Colour Process Printing
Technique of printing that uses black, magenta, cyan and yellow to simulate full-colour images. Also called colour process printing, full colour printing and process printing.
JPEG File
Joint Photographers Expert Group. A compression format for making graphic files smaller. Supply photographic images to Tangibility as JPEG files (300dpi minimum resolution) but not logos.
PDF Format
Portable Doc Format. Ideal file format for sending viewing images to Tangibility.
Photoshop Files
Program to save halftone images or raster files. Photoshop files should be CMYK and saved in an .eps or .tiff format. Ensure resolution matches the size of the desired output.
PMS Colours
Pantone Matching System. Universally recognised colour guide used for defining colours in printing solid logo colours (spot colours). Your printer or art supplier can supply PMS colour matching books for easy reference.
Raster File
A halftone or photographic image imported into a computer via a scanner or digital camera converted into dots or pixels. 300dpi is the minimum resolution usable for Tangibility's offset printing applications. Note: Website images commonly use 72dpi images, which are not a high enough resolution for Tangibility to use.
RGB
Abbreviation for red, green, blue, the additive colour primaries.
Resolution
Sharpness of an image on film, paper, computer screen, disc, tape or other medium.
Tiff File
Tagged Image File Format. Supply photographic images to Tangibility as tiff files, but not logos.