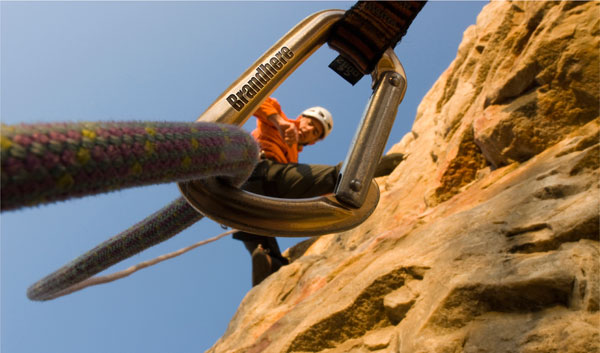 The true power of promotional merchandise is not just the product.
It is the creative use of the right product, at the right time and the positive response it provokes.

Look at the big picture not the small picture – think about how merchandise will be perceived and how you are using that product to influence your target market. Will that product make the right impression on your client and is that item making your brand part of your clients lifestyle?

Here are a few articles and case studies to help communicate more effectively with your promotional merchandise.
ARTICLES
Exposure Promotional Projects Achieve
Exposure. In the marketing world it's all we talk about! How about big exposure at a low cost? It is possible, with promotional products.
The post-it note pad is a simple way of placing your branding message in your prospect's life for less than $0.05 per impression.
Let's do the sums:
$1.00 cost per pad

40 sheets in every pad

$0.05 per sheet = $0.05 per impression on your prospect

But, keep in mind, that note will often be seen by both the writer and the recipient

$0.05 / 2 people = $0.025 per impression on your prospects!

And, that note will potentially be seen multiple times

$0.025 / 'x' many times! = Diminishing cost per exposure!
But, what really is the life span of the humble post-it note?
The real exposure your branding message will achieve is realised when the post-it note is passed from your prospect to another colleague and further. It might be in a boardroom meeting of 12 business decision makers. It might be the post-it note that carries an important message about a problem your product or service can solve. Finally, don't forget your post-it note is still working months later when a file is opened and your branding message is thrust into your prospect's consciousness again.
The power of promotional products, to drive brand exposure for a very low cost per impression is unmatched.
Interesting Fact:
Research* has shown that for people who have reported using a promotional item, 73% stated that they used it at least once a week. 45.2% used it at least once a day!
* SOURCE: Tangibility (Study by L.J Market Research for Promotional Products Association International (PPAI) www.ppai.org)
Effective Use of Promotional Merchandise
Like everything, promotional merchandise can be used effectively or ineffectively. Here are some tips to ensure you achieve the specific communication and motivational objectives you desire.
Targetability - Like direct mail, promotional items distribution is under the control of the advertiser. In fact, direct mail is a common way of distributing promotional products. Or turned around, promotional items are a common way of adding a motivational dimension and/or a lasting ability to direct mail. Whether the message relates to safety, productivity, or appreciation for support, the first step in influencing these important groups is targeting them effectively.
Lasting Ability - Unlike most other media, promotional merchandise tends to stay around to be viewed again and again. This continual, repetitive exposure reduces the item cost per exposure each time the item is viewed. However the useful nature of promotional merchandise is not an excuse for poor planning!
Creative Impact - Most promotional merchandise naturally encourages involvement and interaction. When this involvement is combined with effective targeting, well-considered timing, integration into overall marketing objectives, creative slogans and/or creative design, the impact is multiplied. Impact can also be affected by the item's size, value, shape, practicality, appropriateness, humour, personalisation or artistic flair. Whatever you want to say, a tangible symbol can usually help you say it with more creative impact.
Goodwill - Promotional merchandise constitutes the only advertising medium that people appreciate and will thank you for! People naturally like to receive gifts. Research affirms that goodwill results in repeat purchases, loyalty, and recommending the product to others. For example, a promotional merchandise enclosed with a thank you letter can outperform a thank you letter alone by as much as 52% in improving general feelings about a company and its sales reps.
Tangible Symbol - The image of a product, service, or company must be based firmly on what that product, service, or company actually is. The tangible nature of promotional merchandise makes them particularly strong in helping build and support a deserved image.
Additionally, the quality of the items to be given should be considered as part of the image-building process. The point is that most promotional merchandise has quality variations, and the lowest price is not always the best value. It depends on the specific objectives, the target audience, and the image the company is trying to build.
Its as Simple as Being Different
Pens, Caps and Stubby Holders - everyone's seen them, everyone's used them - but are they the most effective use of marketing dollars?
We all know it - it costs less to retain an existing client than it does to get a new one. But we humans are fickle, and no matter how good the product is, competitors are continually endeavouring to grab your client's interest and woo them away from your brand!! What every company wants is customer loyalty to their products and services.
So are pens, caps and stubby holders going to achieve this goal? Look at it this way - there's over 50,000 businesses in Western Australia and it's estimated that well over half of them give away pens, caps and stubby holders on a regular basis. What makes your pen, cap or stubby holder so special and different that every time somebody grabs a cap from the cupboard or a stubby holder from the bar, they take yours over someone else's?! Nothing! But that's the reality! Your cap, stubby holder or pen is just no different to any of the others. A cap's a cap, a pen's a pen, and a stubby holder's a stubby holder! The only difference is what's printed on them.
Do they work? Yes they do work, that can't be denied! Even if the cap is pulled out once a year, it's worked. Or if the stubby holds a can a month, it's worked - the company's been profiled, the user's reminded of the company. But that's not the question. The question is whether these promotional merchandise are the most effective use of marketing dollars? To that, the answer is clearly no! What is the point spending precious marketing dollars on exactly the same thing 30,000 other companies are? Giving a cap, pen or stubby holder isn't going to command loyalty from clients when competitors are giving the same thing!
So how to spend those marketing dollars wisely and command loyalty?
Consider the benefit the following company and their clients received as a result of these marketing campaigns…
An investment company sent out the traditional quarterly statements with a ruler on which the company logo was printed. The ruler was also a magnifying glass, with the following text printed next to the company logo, 'magnifying your returns'! The campaign was very successful as it positively portrayed the company using a slogan that communicated and reinforced their services with a useful product. Additionally a large proportion of the investors were middle-aged to senior and found the magnifying ruler very useful.
Another client wanted access to a particularly closed industry. Mailed to the target audience was a screwdriver kit that could be used to repair small items. Missing, however, was the universal handle that made the screwdriver functional. An enclosed flyer noted that "some companies simply don't have all the tools. We do." Recipients were told that if they called for an appointment, a representative would bring along "the right connection" - the handle that would enable them to use the screwdriver. The company reported receiving appointments from as many as two out of three recipients.
Blending creative ideas with promotional merchandise is far more likely to command loyalty from clients. A useful gift with a matching slogan is different - and difference breaks through clutter. It's as simple as that. Why give a cap, when some creative thinking can produce a brilliant result and command respect and loyalty from your clients. Pens, caps and stubby holders have their place in your marketing budget, but by no means should they be the sole items. Even then, it's possible to be a little different with them. Why choose to embroider the company logo like every other company, when 3D embroidery is now available? It looks great, feels great and is totally different to every other cap in the cupboard - and when it's different it'll work.
So the next time you're brainstorming ideas to boost client retention or to attract new clients, carefully select the product and use appropriate slogans because it'll turn plain old clients into advocates and champions of your business. When all the competitors are doing the same thing and there's one company with creativity and difference - that company has a competitive advantage. Make sure that company is yours.
CASE STUDIES
Your Promotional Campaign is designed to lift your company's profile, and to gain exposure whilst branding your company - it doesn't have to be complex…but it does need to be relevant, and distinctive, to your company!
Type of Promotion: Promote the Brand
Products Used: Mouse Mat, Coasters, Document Folders, Stickers, Sports Bottles, Shot Glasses, Plastic Bags, Pens, etc.
Method Applied: Personal Distribution
Theme: 'Absolute Transparency'
Tangibility worked closely with an Insurance Claims Speciality Group, to develop a Promotional Campaign based around a theme and to launch a marketing campaign to promote it.
The company adopted the slogan 'Absolute Transparency' to convey its open approach in all its dealings. Not only did the company choose distinctive and useful promotional items that would support the approach, but all the promotional material used was transparent except for their logo and positioning statement.
The campaign began with a Mouse Mat, matching Coasters, Document Folder, Pen and Note Pad. Every two months a further 2 products are chosen and distributed. Other products have included Sports Drink Bottles, Shot Glasses, Stickers and Bags.
From the perspective of the company's clients – it was an organisation that means what it says – it's absolutely transparent! The entire package and promotion was well thought out and effectively distributed.
A themed promotional campaign has significant advantages. It makes you stand out from the competition and results in impressed clients that remember you and your company's name!
Health and General Wellbeing
Maximise the impact: Any promotional campaign should increase your company profile and gain brand exposure, but is that all it can offer?
Choosing an effective promotional product doesn't have to be complex, it just needs to be relevant and distinctive to your company and the values you promote.
Type of Promotion: Safety & Healthy Living

Products Used: Water Bottle with Ten Tips

Objective: Promote the company's Health & Safety Campaign

Method Applied: Internal Staff Distribution

Theme: Lifestyle
A mining company wanted to lift internal staff moral and demonstrate their 'Safety & Healthy Living' campaign was more than just words.
A water bottle was the item chosen to promote health, this also worked within their budget constraint of under $5 per piece. To take the message even further than just simply drinking more water the company creatively printed the water bottles with '10 Top tips' to health and general wellbeing!
It was a huge success for the Health and Safety Campaign with staff members using the water bottle at home and in the office. The company had to re-order the bottles three times to keep up with demand!
The Brightest Choice for Quality Healthcare
Your Promotional Campaign is designed to lift your company's profile, and to gain exposure whilst branding your company - it doesn't have to be complex…but it does need to be relevant, and distinctive, to your company!
Type of Promotion: Brand Promotion, Increase Sales

Products Used: A Clock, A Flashlight, An Umbrella

Method Applied: Courier

Theme: 'The brightest choice for quality healthcare'
To position an insurer as a premier healthcare provider and to secure appointments for its salespeople, three mailings were made a week apart to the targeted audience of 250 benefit & risk managers of companies.
Printing on the packaging related to the enclosed items, which were imprinted with the company name and slogan - 'The brightest choice for quality healthcare!' Recipients were urged on one package to "take 20 minutes to learn about the best health plan available!" A clock accompanied the information & inside was printed 'We'll even give you the clock to time us'.
One week later, a flashlight ('Let us enlighten you') followed by an umbrella ('The best coverage you could ever find') also reinforced promotion messages.
The door openers achieved an 87 percent appointment rate for the salespeople. Of these respondents, 53 percent were said to have adopted the health plan.