20
Aug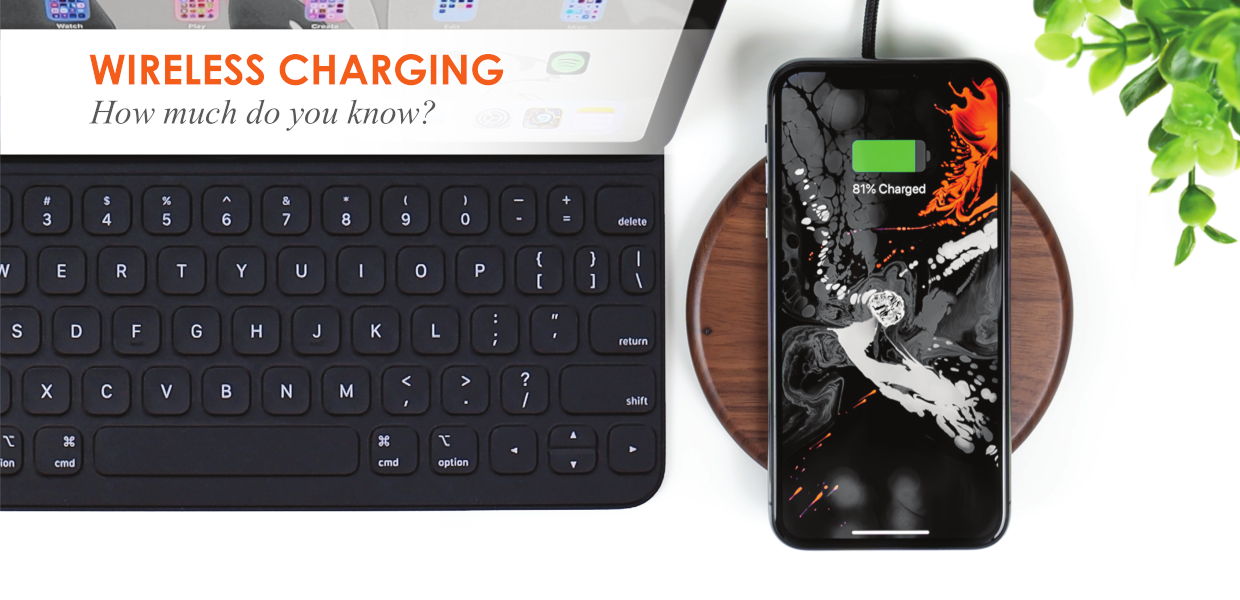 Classic wireless charging FAQ's
WILL MY DEVICE CHARGE FASTER IF I USE A HIGH-OUTPUT CHARGER?
Not necessarily as more power is not equivalent to faster charging. In some cases, it may be more appropriate to choose a 10W or even a 5W charger over a high-powered 15W charger.
HOW DO I FIND THE RIGHT CHARGER?
When choosing the right wireless charger, power output is not the most important factor to consider. You must consider the model of your smartphone and how the charger will be used on a day-to-day basis. For example, do you plan to charge the phone overnight while you sleep?
DO DIFFERENT CHARGERS PROVIDE DIFFERENT POWER OUTPUTS?
When shopping for a Qi charger, you can choose between 5W up to 15W power outputs.
For example:

An Apple iPhone is optimised at 7.5W when charging so would recommend 10W charger, even though you're not able to utilise the full output of the wireless charger.
A Samsung works best at 9W, so it wouldn't work well with a 5W charger.

In general, it's wise to choose the charger that is recommended by the device manufacturer. For the most part, a 10W fast charger is the most common recommendation, but you should look up which charger is best supported by your device. Even then, a wireless charger will need an external power source in order to function – ideally a wall outlet, but any computer or power bank will do the job.
Most new smartphones and devices are being released Qi-compatible with wireless charging support, so you'll find plenty of use for your Qi wireless charger. When connecting it to a power source, remember to use only the power cable that came with the device. Third-party cables are made to carry different power capacities and may impair the performance of your charger.
WHAT SHOULD I LOOK FOR IN A WIRELESS CHARGER?
A quality wireless charger should provide:

OCP (overcurrent protection)
DPL (dynamic power limit)
FOD (foreign object protection)

OCP keeps charging devices safe in the case of a short circuit or power surge. If either occurs, the charger will stop charging and reset once the devices have been removed.
DPL will keep the charger functioning at the most efficient power level. This is achieved through a built-in smart IC that constantly monitors output.
FOD ensures that the wireless charger will not attempt to charge any metal object that is placed on it, causing damage to the charger or cable in the process. The unit will recognize and charge only devices that are Qi-wireless compatible.
PRODUCTS WITH WIRELESS CHARGING AND MORE
Wireless charging products can feature a clock, a Bluetooth speaker, a mouse mat & in-car charger.

Wireless charging needs a power source but there are power banks (power source) which have wireless charging capacity.