04
May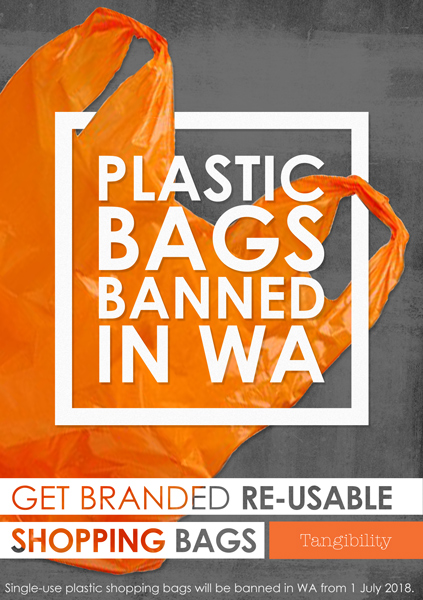 The time has come to ban the bag – 1 July 2018.
Don't waste this opportunity, get branded, re-usable shopping bags from Tangibility.
In 2017, West Australians used approximately 360 million single use plastic bags!
A reusable bag provides unlimited potential to carry your brand to the shopping centre, to work, to uni, to the beach, to a friend's home or anywhere really.
This provides an opportunity not to be missed.